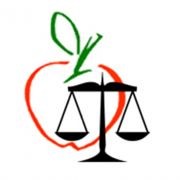 Collaboration Put to the Test
One provision of the recently passed Tentative Agreement with the district was an increase in the number of meetings of the collaborative Benefits Committee. It may not seem like much of a victory on the surface, but CCEA was committed to having more of a voice in this area....
One of the most important concerns brought forward at the May meeting was the family health plan. Many employees cannot afford to insure their children because of this policy. For example, if a teacher has one dependent they pay $106.85 per pay period for 20 periods totaling $2,137 per year. If a teacher has two dependents, they pay $495.55 per pay period for 20 periods totaling $9,911! This astronomical difference makes no sense whatsoever.  If the premium for one child is $2,137, shouldn't the premium for two children be twice that amount ($4,274) instead of more than four times that amount ($9,911)?    
more